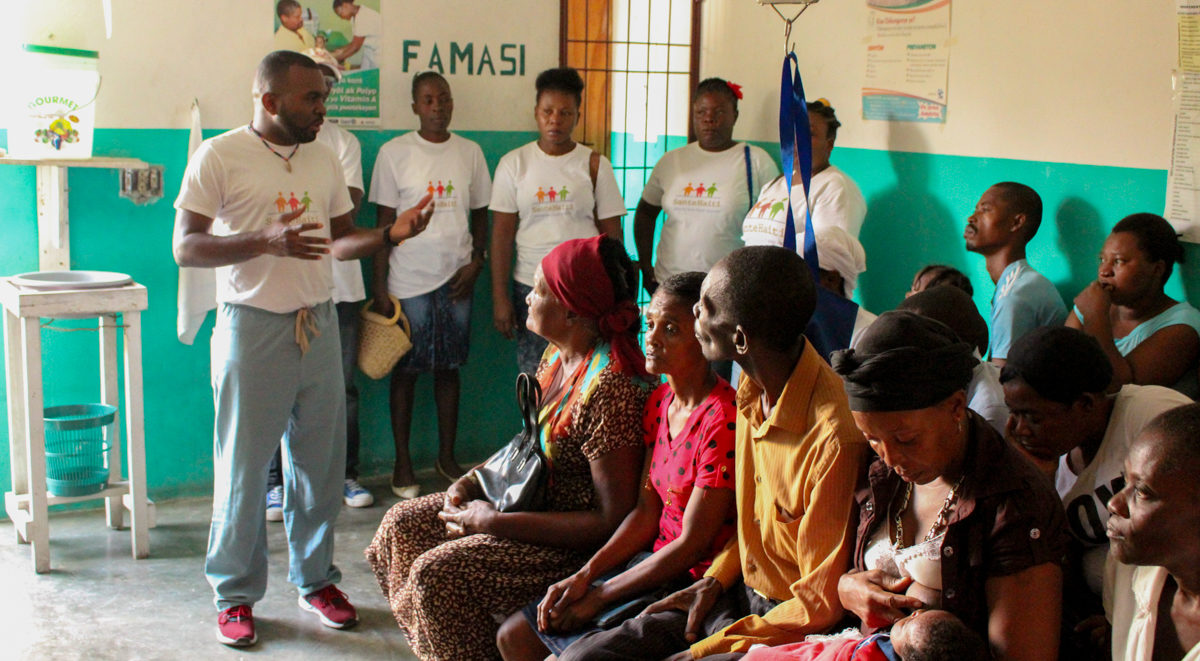 Because of our partnership with " Centre Medical de Bertin " ( CMB) in Carrefour, SanteHaiti, in collaboration with Dr. Ossemine Pierre Louis and two other doctors from the clinic, conducted a mobile clinic for the 11th and 12th of December.
At the same occasion , Sante Haiti helped 207 families by distributing food to them so they could have something on their table for Christmas 2017 and the new year 2018.
We are at the middle of our preparation for our trip in May 2018 from the 12th to 19th. We are counting as always on our supporters for donations. On our website, please click this link to Donate
Thank you to everyone who has supported our efforts since the begining. Please continue to do so. Thank you…!!!